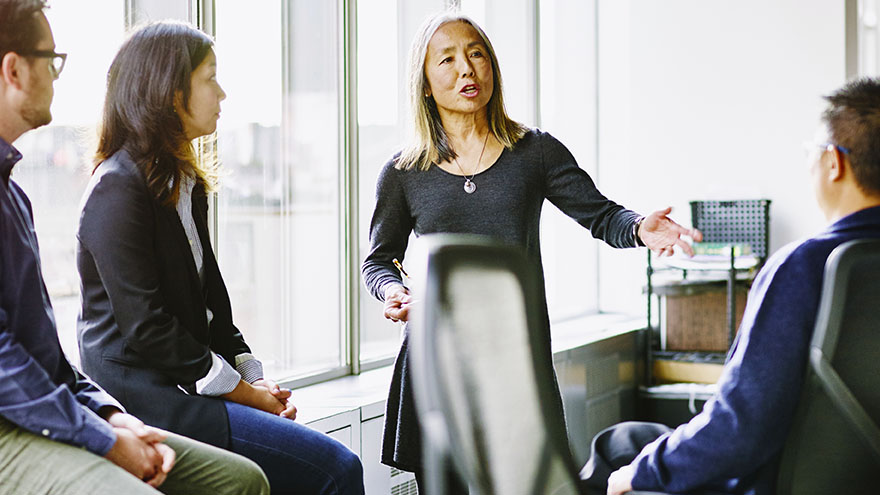 Overview
Develop a wide range of leadership skills including decision making, hiring, accounting, marketing, and client relations for success in business management roles.
What you will learn
Upon completion of this program, graduates will be able to:
Communicate effectively as a manager, coordinator, or leader
Demonstrate leadership competencies in a variety of settings
Employ appropriate decision making and evaluation practices
Apply sales and marketing principles
Act ethically and professionally in regard to relevant stakeholders and the environment
Apply critical thinking and problem solving techniques to make sound leadership and management decisions
Utilize basic accounting principles in the operation of a business or organization
Apply human resources processes and systems in both small and large organizations
Manage client, customer, and stakeholder relations
What to expect
Classes may be offered face-to-face, fully online, or through a blended delivery model, by instructors who are working in a field related to the course content.
Instruction will emphasize practical skill and knowledge development through interactive and collaborative learning activities.
Recommended Characteristics
Interest in leadership, management and/or business
Strong oral and written communication skills in English
Ability to work with confidence independently or on a team
Strong analytical skills
Ability to conduct themselves in a responsible and professional manner
Willingness to share experiences and reflect on past actions as part of the learning process
Fees and other costs
| Fee description | Fee Amount | Notes |
| --- | --- | --- |
| Tuition | $6,810 | |
| College initiative | $57 | |
| Campus resource | $137 | |
| Graduation | $45 | |
| Total | $7,049 | |
Need help with tuition?
---
Explore your options for scholarships, grants, bursaries, and loans.